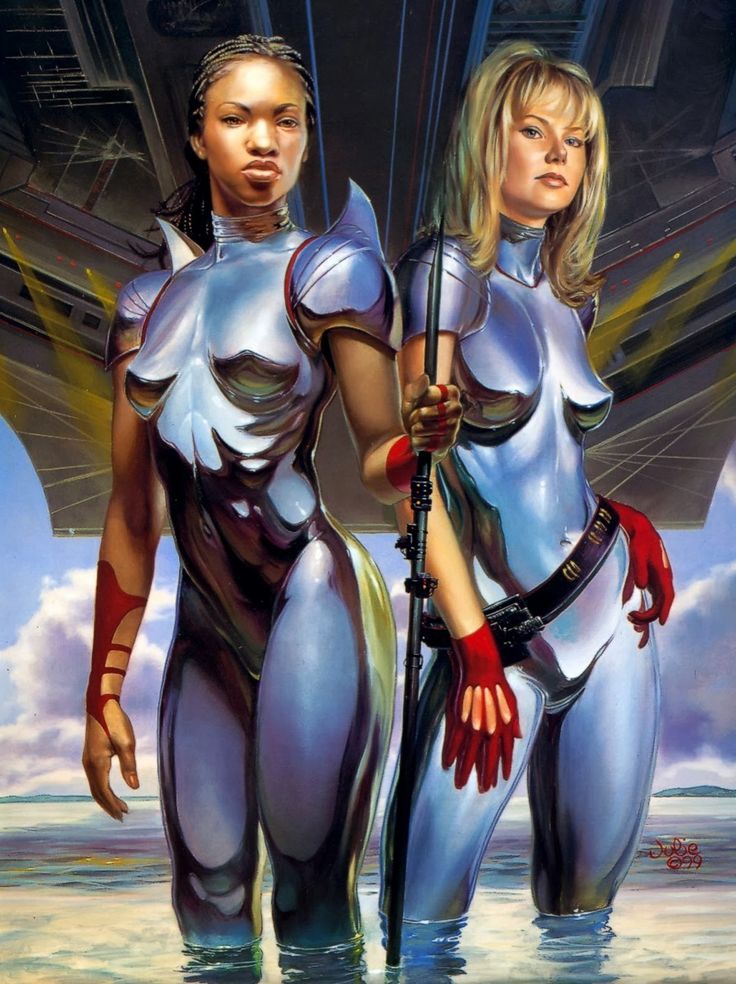 1    Julie Bell

Born

October 21, 1958 (age 58)[1]
Beaumont, Texas, U.S.[1]

Spouse(s)

Donald E. Palumbo (divorced)[1] Boris Vallejo[1]
Website

borisjulie.com
Julie Bell (born October 21, 1958) is an American painter. A fantasy artist and wildlife artist, she is a former bodybuilder and fantasy model for her second husband, painter Boris Vallejo.

THE PAINTING IS ENTITLED:  THE MESSAGE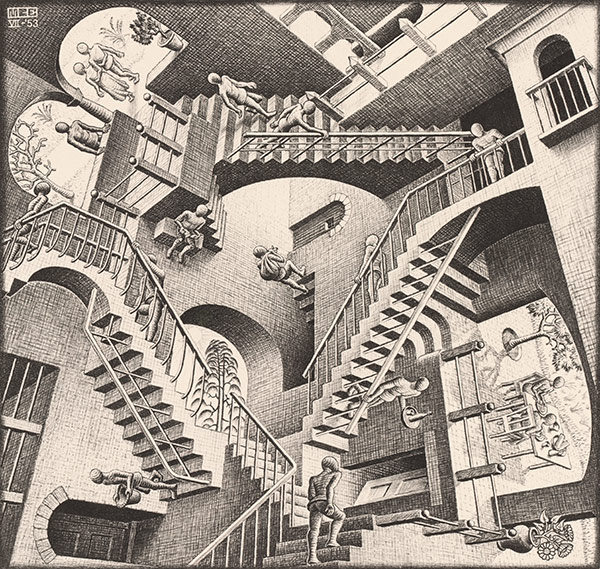 2     Maurits Cornelis Escher (Dutch pronunciation: [ˈmʌurɪts kɔrˈneːlɪs ˈɛʃər] (About this sound listen);[1] 17 June 1898 – 27 March 1972), or commonly M. C. Escher, was a Dutch graphic artist who made mathematically inspired woodcuts, lithographs, and mezzotints.

His work features mathematical objects and operations including impossible objects, explorations of infinity, reflection, symmetry, perspective, truncated and stellated polyhedra, hyperbolic geometry, and tessellations. Although Escher believed he had no mathematical ability, he interacted with the mathematicians George Pólya, Roger Penrose, Harold Coxeter and crystallographer Friedrich Haag, and conducted his own research into tessellation.

THE PAINTING IS ENTITLED: RELATIVITY

ALL FOUR IMAGES  YOU MUST CRITIQUE  FOR YOUR FINAL

Write what you think and why and use  Art  terms. One side of lined papaer per artist.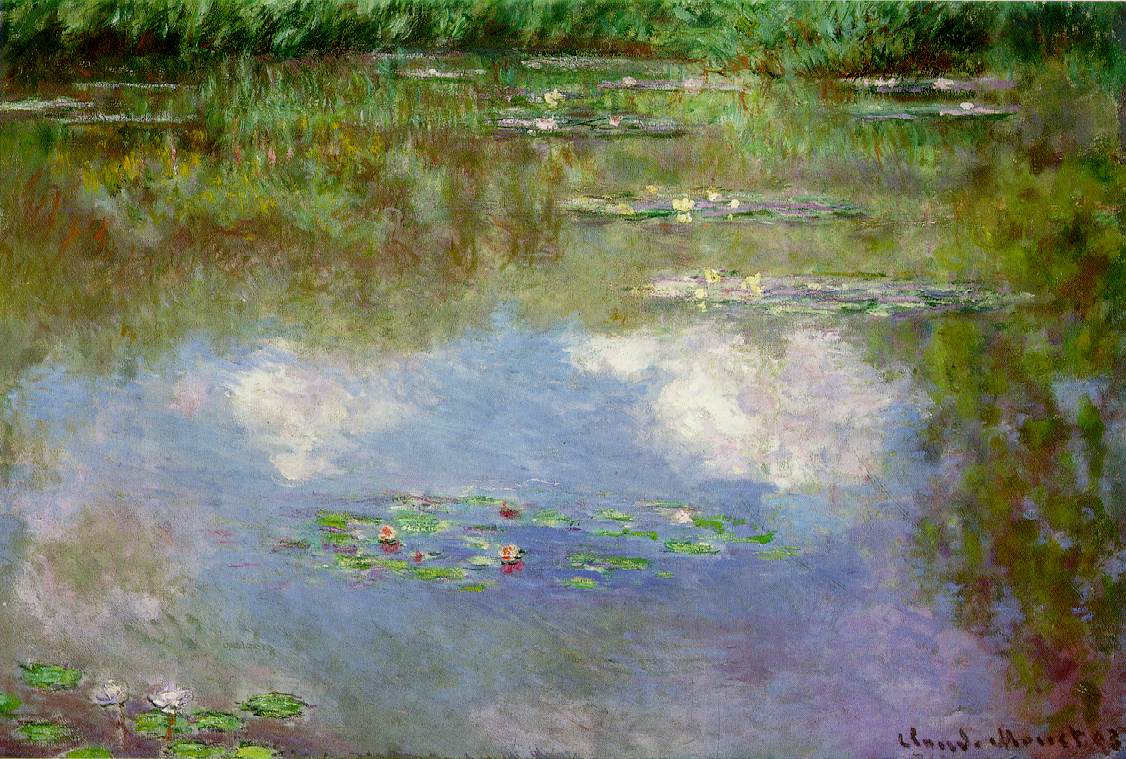 3     Oscar-Claude Monet (/moʊˈneɪ/; French: [klod mɔnɛ]; 14 November 1840 – 5 December 1926) was a founder of French Impressionist painting, and the most consistent and prolific practitioner of the movement's philosophy of expressing one's perceptions before nature, especially as applied to plein-air landscape painting.[1][2] The term "Impressionism" is derived from the title of his painting Impression, soleil levant (Impression, Sunrise), which was exhibited in 1874 in the first of the independent exhibitions mounted by Monet

THE PAINTING IS ENTITLED: WATERLILIES:  THE CLOUDS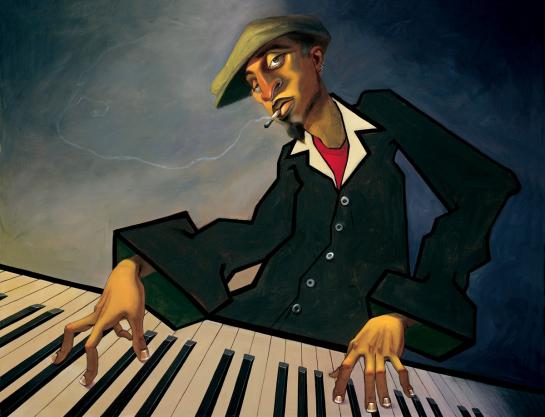 4     Justin Bua Born 1968, NYC, USA: is an internationally renowned artist, author, speaker and entrepreneur. He currently lives in Los Angeles and is best known for his lyrical narrative paintings of musicians, DJs and similar characters who help define the urban landscape.  As an artist "for the people, by the people, of the people," BUA's fan base is diverse and ranges from former presidents, actors, musicians, professional athletes, dancers, to street kids and art connoisseurs .

THE PAINTING IS ENTITLED: PIANOMAN TWO